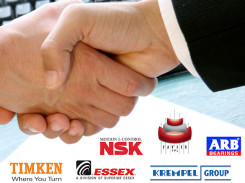 For our suppliers, we make our choices based on their position as world leaders in the fields of son copper for electrical motors and transformers, and their ability to produce industrial and automotive bearings
For more nformation you can click on the following links
Our Partners
Contact us for your specific needs. We will be proud to put our knowledge to achieve your projects.

All diameters of high quality of round enameled copper wires which meet the most stringent standards, are available.

Our flexible insulation products meet safety standards for their suitability for voltages of several kV use.